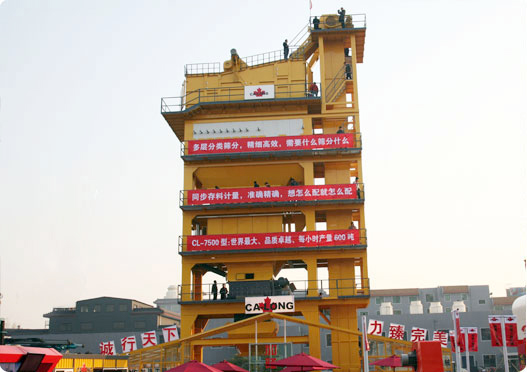 Main Features:
■ Biggest capacity in domestic market at present and high speed of output, especially suitable for quick building of the highway.
■ Modular design. Hot elevator and filler elevator combine with the main tower, which makes assembly and disassembly more convenient.
■ Control system adopts industrial Ethernet technology and realizes the information exchange and transmission between the plant and the computer, which ensures safe and reliable of data collection and control information transmission.
■ Vibrating screen uses 10 decks structure, fine sieves out 10 kinds of aggregate. Precise and dense proportion ingredient can be easily realized, which satisfies the harsh requests of the highway surface.
■ Aggregates adopt innovative weighing technique, which improves weighing stability and measuring accuracy greatly.
■ Wear-resistant alloy liners made by Sweden BZH could be used in mixer, which improves the life of the mixer greatly.