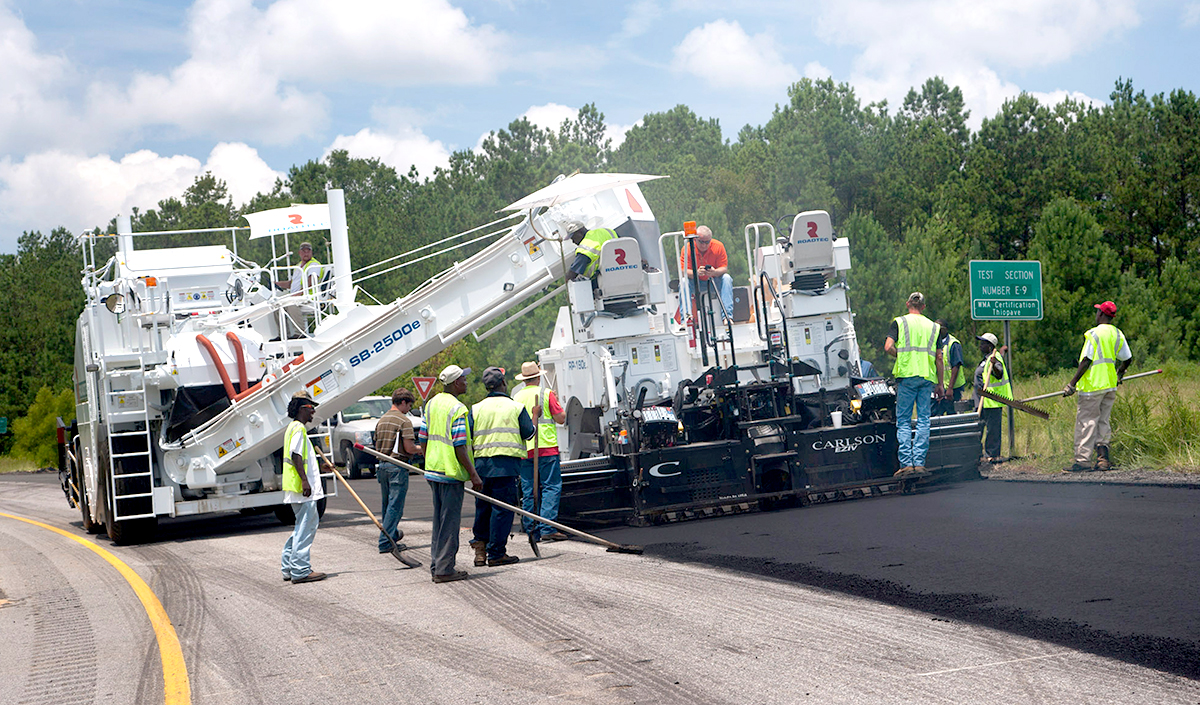 ROADTEC SB-2500e/ex Shuttle Buggy
The SB-2500e/ex Shuttle Buggy® material transfer vehicle (MTV) can store and transfer hot-mixed asphalt material from a truck to a paver for continuous paving. A patented anti-segregation auger remixes materials just before they are delivered to the asphalt paver. The 25-ton surge capacity of the Shuttle Buggy® MTV allows trucks to unload material immediately and return to the asphalt plant. Optional windrow pickup head is available. The SB-2500e/ex is powered by a 300 hp Cummins® QSL 9 Engine.
Sprockets
Larger sprockets are included on the SB-2500e to increase the life of the wear part and decrease operating cost of the machine.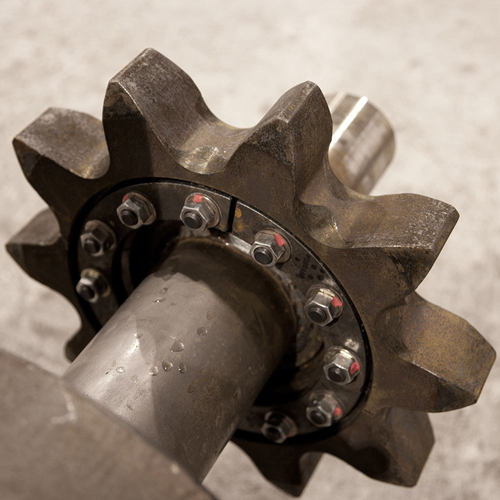 Full Offset Chains
Full Offset Chains on the SB-2500e provide a higher tensile strength than other chains. The offset links increase the life of the chains requiring less maintenance attention. Taller chain slats on on the SB-2500e allow more material to be transferred through the conveyors.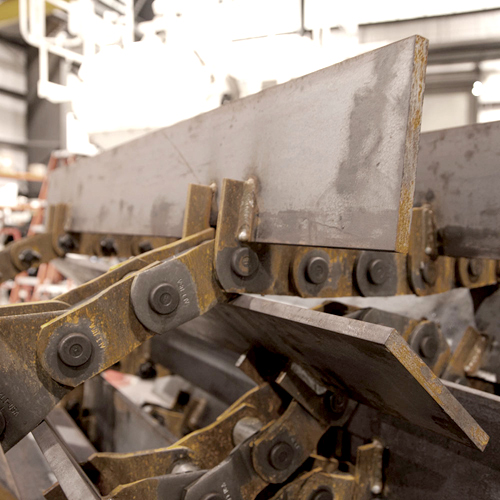 Dump Hopper
The front dump hopper includes swivel support casters, a vibrating floor plate, and hydraulic adjustable push rollers. A hydraulic front hopper baffle is adjustable allowing optimal material flow through the C-1 Conveyor.
Engine Access
Full sized doors provide excellent access to the engine compartment. Routine maintenance procedures can easily be performed from the sides of the machine.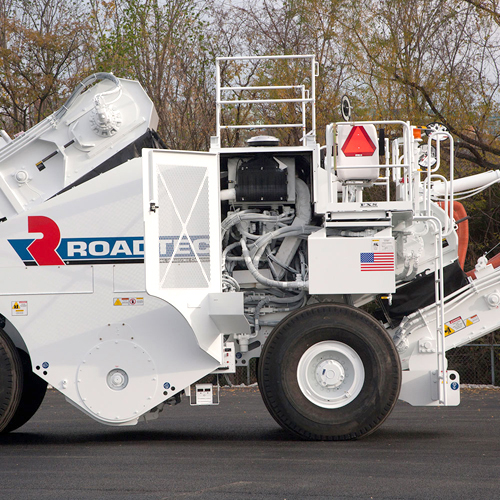 Visibility
The operator platform on the SB-2500e slides 16" (400mm) out past the edge of the machine for superior visibility.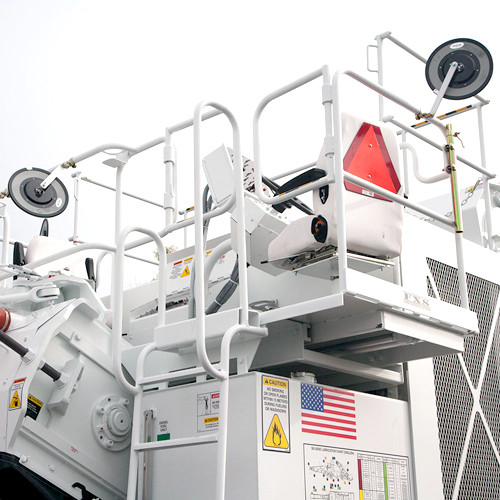 Improved Wear Components
See the number of upgraded wear components included on the SB-2500e
Engine
Engine MFG
Cummins
Model
QSL9
Emissions Standard
SB-2500e: Tier 4F
SB-2500ex: Tier 3
Max Power
hp (kW)
300 (224) @ 2,000 rpm
Number of Cylinders
6
Electrical System
Volts
24
Weight and Dimensions
Shipping Weight
Lbs (kg)
77,240 (35,380)
Operating Length
Inches (m)
661 (16.8)
Shipping Width
Inches (m)
117 (2.99)
Shipping height
Inches (m)
144 (3.7)
Service Capacities
Hydraulic Tank Capacity
Gal (liters)
80 (303)
Fuel Tank Capacity
Gal (liters)
150 (568)