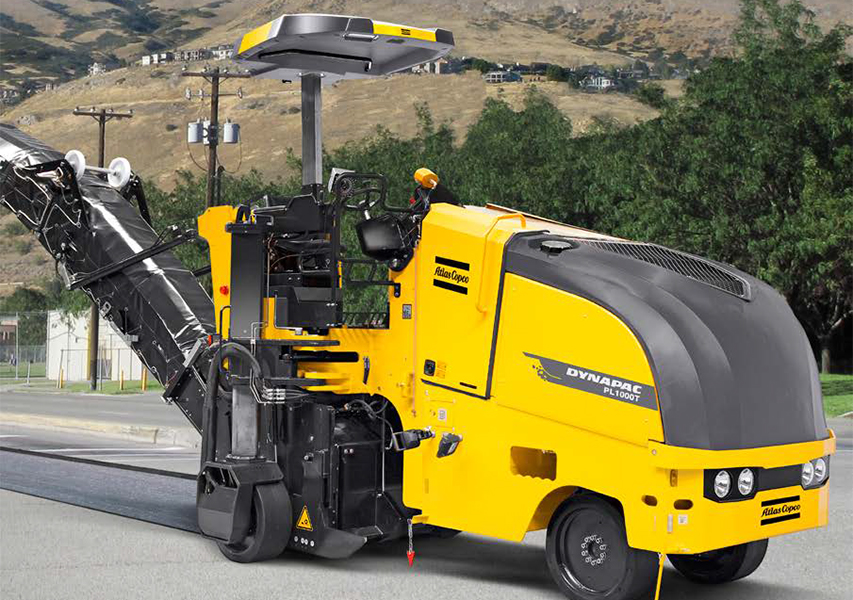 COMPACT PLANERS are ideal for narrow jobsite areas where asphalt or concrete surfaces need to be milled. Because traffic is increasing on aging roads, cold planers play a vital role in the upkeep of infrastructure while also helping to reclaim material for reuse. Dynapac Cold planers are designed to deliver maximum productivity in varying jobsite and operating conditions.
Dynapac PL350
The Dynapac PL350 is a model from the new generation of compact planers from Atlas Copco. The three-wheel cold planer is specially developed for partial repairs of asphalt and concrete pavements and removing of surfaces in buildings. The hydrostatically front driven three-wheel compact planer with hydraulical drum drive is capable of removing concrete and asphalt across a cutting width of 350 mm at a maximum cutting depth of 100 mm.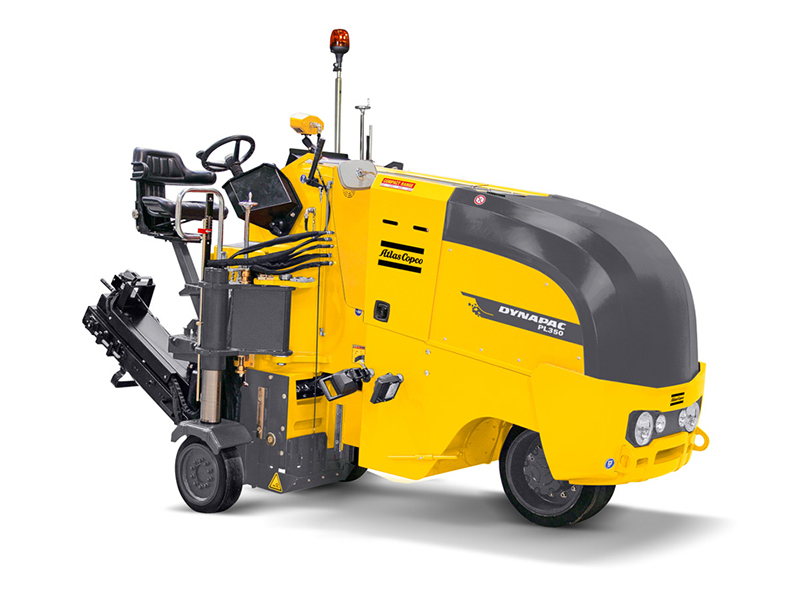 Dynapac PL500
Powerful, highly manoeuvrable, hydraulically powered compact planer with belt driven cutting drum. The 4-wheel drive unit has been developed for removing asphalt or concrete pavements, cutting around man hole covers and road maintenance jobs at a cutting depth of up to max 200 mm and a working width of 500 mm.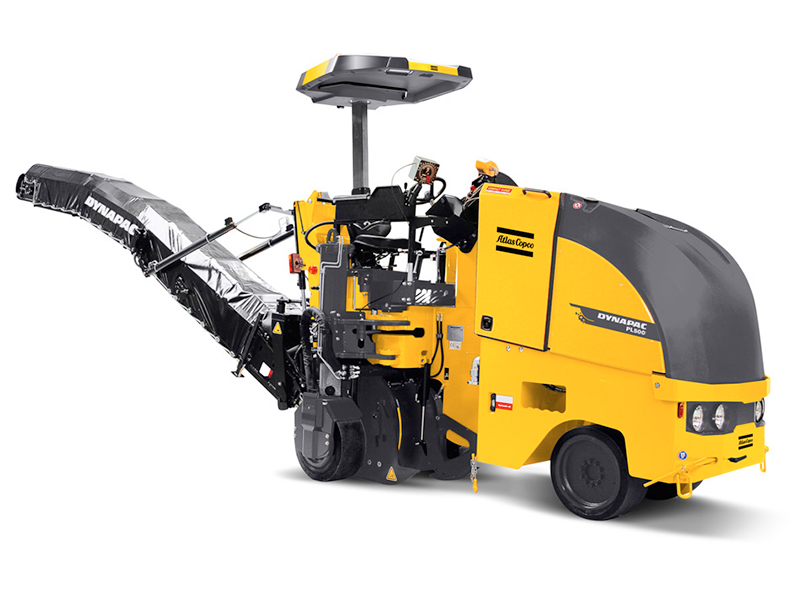 Dynapac PL1000
Powerful, highly maneuverable, hydraulically powered compact planer with mechanically driven cutting drum. The PL1000 is a four wheel drive unit with oil flow divider and a complete quick release rear loading system. The planer has been developed for cost effective removing of road pavements on medium and larger job sites up to a cutting depth of 300 mm at a working width of 1000 mm.